Purex now even Softer! 2020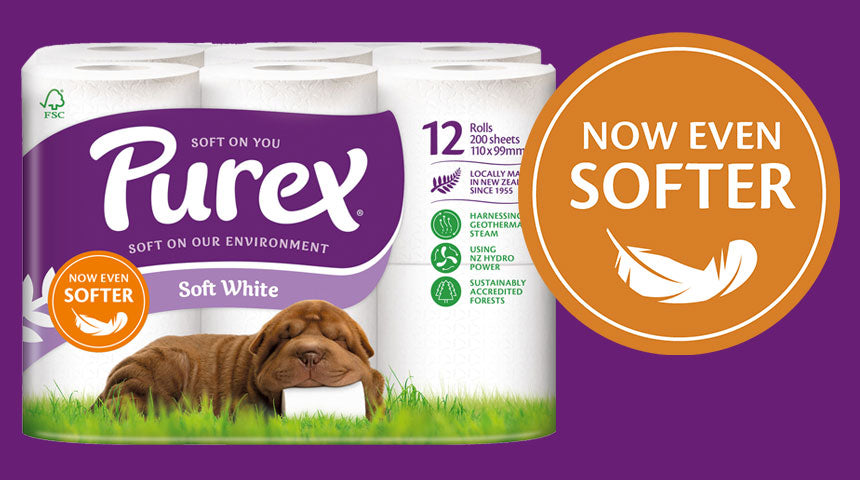 We know how important it is to deliver a soft, strong, yet sustainable toilet paper. The local factory team in Kawerau work hard behind the scene to continually improve Purex's softness. That's so we really can be Soft on You and Soft on the Environment.
We hope you enjoy Purex as much as we do!
Purex – Soft on you. Soft on our environment.