Purex launches in sustainable packaging! 2021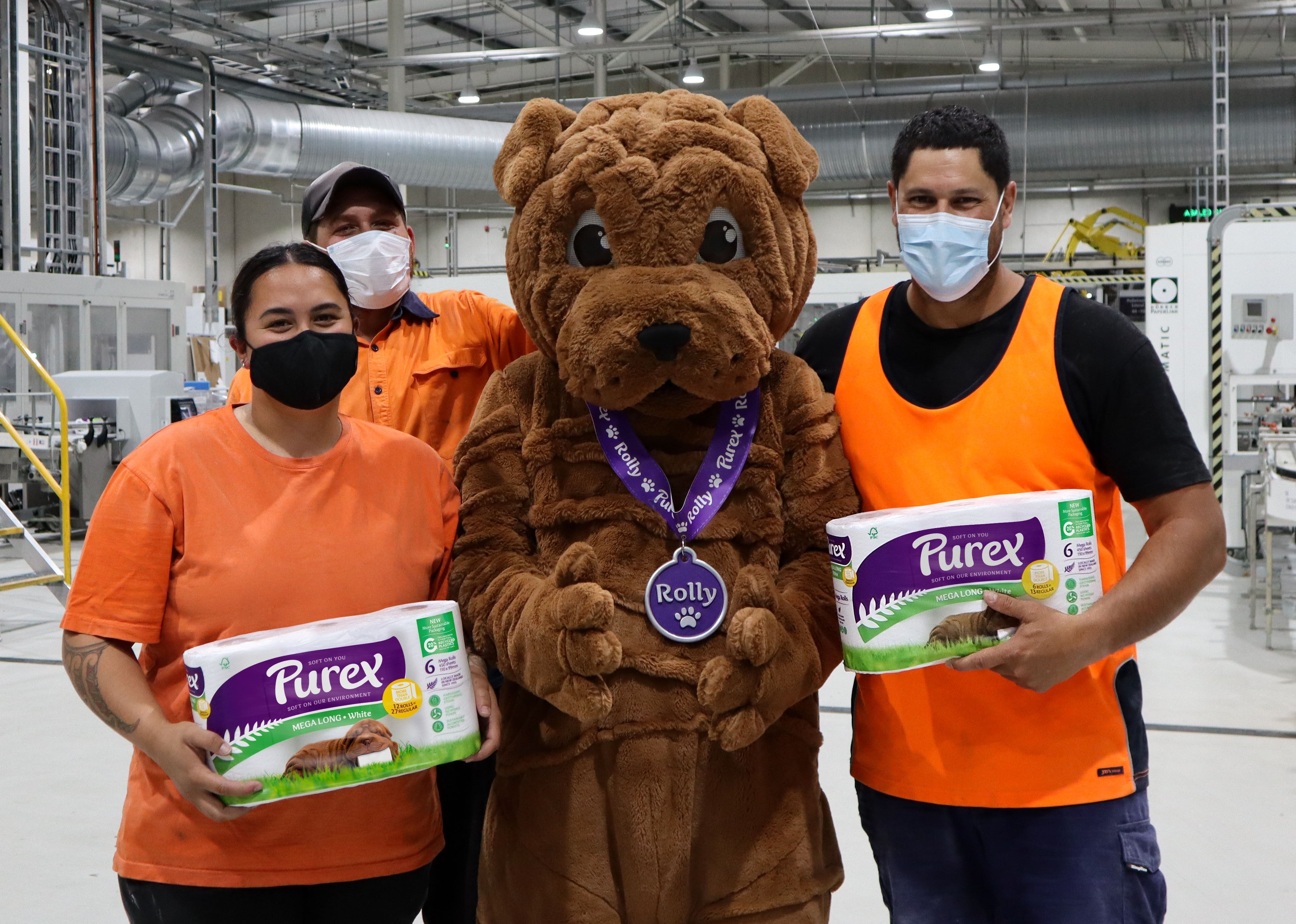 NEW Purex Toilet Tissue packaging has hit the shelves containing 20% Recycled Plastic. Recycled plastic has been used before and reduces plastics going to landfill, supporting the development of New Zealand's circular economy.
Essity's investment into recycled plastic packaging in its Kawerau Mill comes after 18 months of research and trials investigating sustainable packaging options. The Purex range of products has been transitioning to 20% recycled plastic packaging since October 2021.
"We know New Zealanders are concerned about plastic waste, so we are excited to be making our products available to our customers and consumers with more sustainable packaging. Our research into sustainable packaging options shows that using 20% Post Consumer Recycled (PCR)  content in Handee paper towel, Purex and Sorbent Toilet plastic packaging, reduces the carbon footprint of our packaging, contributes to the circular economy and reduces plastic waste." said Fiona Baxter, General Manager Sustainability for Essity's Australasian operations.
"We are confident that the recycled content in our packaging will further encourage consumers to recycle their plastic waste through the Soft Plastics Recycling Scheme," she said.
Essity's "forest to flush" product lifecycle for these products has been independently reviewed, confirming that packaging contributes less than 10% to the carbon footprint for these products. 20% recycled content in our packaging reduces our carbon footprint further and moves us closer to our sustainable packaging target of 85% recycled and/or renewable content in our packaging by 2025.
February 2022